Startup Desert Saber Licenses UA Mining Safety Training Program
Tucson, Ariz. – The University of Arizona has licensed an interactive training program developed at the Lowell Institute for Mineral Resources to startup Desert Saber, LLC. The program, created in collaboration with the Mel and Enid Zuckerman College of Public Health and with funding from Science Foundation Arizona, the National Institute for Occupational Safety and Health (NIOSH) and the Mine Safety and health Administration (MSHA), simulates training exercises for mining industries.
The team of inventors includes Mary M. Poulton, Ph.D., who until recently was a University distinguished professor of geosciences, mining engineering, law and public health, and director of the Lowell Institute for Mineral Resources; and Leonard Brown, Ph.D., a graduate from the Department of Computer Science in the College of Science who is now a research scientist at the Lowell Institute. Michael Peltier, programmer for safety training games for the Center of Mine Health and Safety at the Lowell Institute, is serving as the company's chief programming officer.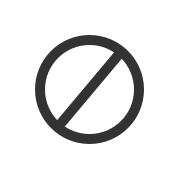 "Computer games are well suited to adult learning because they are highly engaging and they foster critical thinking," says Brown, who focused his dissertation work on the application of serious games for training in the mining industry.
The invention brings together his research with Poulton's extensive career knowledge to create what she describes as "immersive, hands-on experiences that you hope to never encounter on the job," with the ultimate goal of saving lives.
According to the U.S. Mine Safety and Health Administration website, new miners must have a minimum of forty hours of safety training to qualify to work at mining sites, with an additional eight hours of training each year.
"We know from teaching that sitting there, staring at a screen, listening, is not a way to engage people," Poulton says. "It doesn't make people more safety-conscious and it doesn't lead to better safety behaviors at the job site."
Unlike traditional PowerPoint presentation training classes, Desert Saber's game-like programs use realistic, interactive, scenario-based training exercises. They simulate situations where teams need to come together and quickly make life-or-death decisions. According to Poulton, even though users know they are in a simulation, they still experience real stress. The system then provides an analysis of results to help the learner focus on improving essential skills.
"You see people's personalities come out in response to that stress," says Poulton. "So it's about mining, but it's also about communication, decision-making and leadership."
Tech Launch Arizona, the office of the UA that commercializes inventions stemming from University research, provided services to facilitate the protection of the intellectual property, the license of that IP to Desert Saber, and the formation of the company.
A number of TLA team members and volunteers contributed to bringing the company together, including Lewis Humphreys, TLA licensing manager for information technology; Mark Baker, a volunteer Commercialization Partner; and Mentor-in-Residence Kevin McLaughlin, who helped with the company formation process and continues to advise the team.
"It's been great seeing the enthusiasm of the team apply their interactive solution for personnel safety, which is such an important part of mining operations," says McLaughlin. "The technology could also benefit adjacent industries so we look forward to watching the company grow."
The team took advantage of the TLA-administered National Science Foundation I-Corps program, whereby, with help from TLA Commercialization Partner Mark Baker, the team learned about lean startup methods and gained a more intimate understanding of their target customers. Brown also participated in the McGuire Center for Entrepreneurship program at the Eller College of Management, which helped with building a business plan and developing a go-to-market strategy.
"Desert Saber is absolutely going to have a very major and important impact in the mining industry," says Peltier. "It's not that safety is currently neglected, it's that this is a distinct improvement in the methodology they use to train the miners. This is how miners can get better at training to improve their safety record beyond where it is at today."